8 Day France Family Fun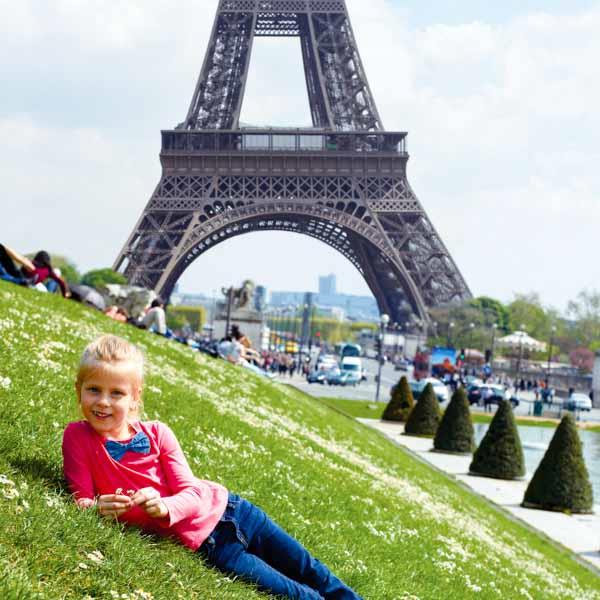 8 Day France Family Fun
It's hard to think about France, still the world's all-time favorite travel destination, without first thinking about in grown-up terms: chic cafes, idyllic vineyards, moonlit strolls down the Champs-Élysées. But France is made for families, too. The sights and sounds of Paris are all the more vibrant when experienced for the first time at a young age (and more fun when re-experienced at an older one with kids or grandkids). Outside the city, history comes alive amid the rolling hills and fairytale castles of the majestic Loire Valley, a place where the Middle Ages never truly ended. France is a delight at any age. Take the kids with you and discover it all over again for the very first time.
Start in Paris with a private tour of the city, including its famous monuments and public squares, with the help of a quintessentially Parisian ride: a vintage Citroën 2CV (deux chevaux). Wander the Louvre on an exciting treasure hunt with a private guide, then try your hand at French chocolate making with a private chef-led chocolate workshop with tasting. Next, head back in time in the Loire Valley, where things haven't changed all that much in almost 600 years. Here, the kids can learn the art of the duel during a fencing class and explore the grounds of an actual castle dressed in medieval finery and armor before boarding a traditional wooden sailboat for a half-day cruise on the Loire River. (The adults can indulge in a glass or two of the region's delectable wines, too).
Kensington Tours creates private trips from the world's finest ingredients. Tailor-made with care by your personal Destination Expert, your personalized trip is always a one-of-a-kind experience made just for you. Expert local guidance and 24/7 service come standard.

We create personalized trips based on your preferences, this means no two trips are the same. Our expertise in over 90 countries worldwide means we take on all the complexities and logistics of planning your trip, so you can simply enjoy.
Whether you're looking for culturally immersive experiences, relaxation, culinary delights, exclusive access or unique places to stay, we make it happen. While your local private guide takes it one step further by helping you authentically experien
...